Marketing Tech has long been a hot spot for investment, generating billions and creating thousands of companies in the space. This has large in part been driven by a massive increase in information, data and content available to help buyers make more informed decisions. The same way this more sophisticated buyer influenced marketing software, sales software is also experiencing explosive growth as sales leaders turn to technology to make the sales process more efficient and better engage with buyers.
In our work with this sector, we are finding many companies have adopted multiple solutions to build out their own "Sales Stack."  Below is our current interpretation of how this Sales Stack is evolving, this isn't a complete list but we will continue to expand in time.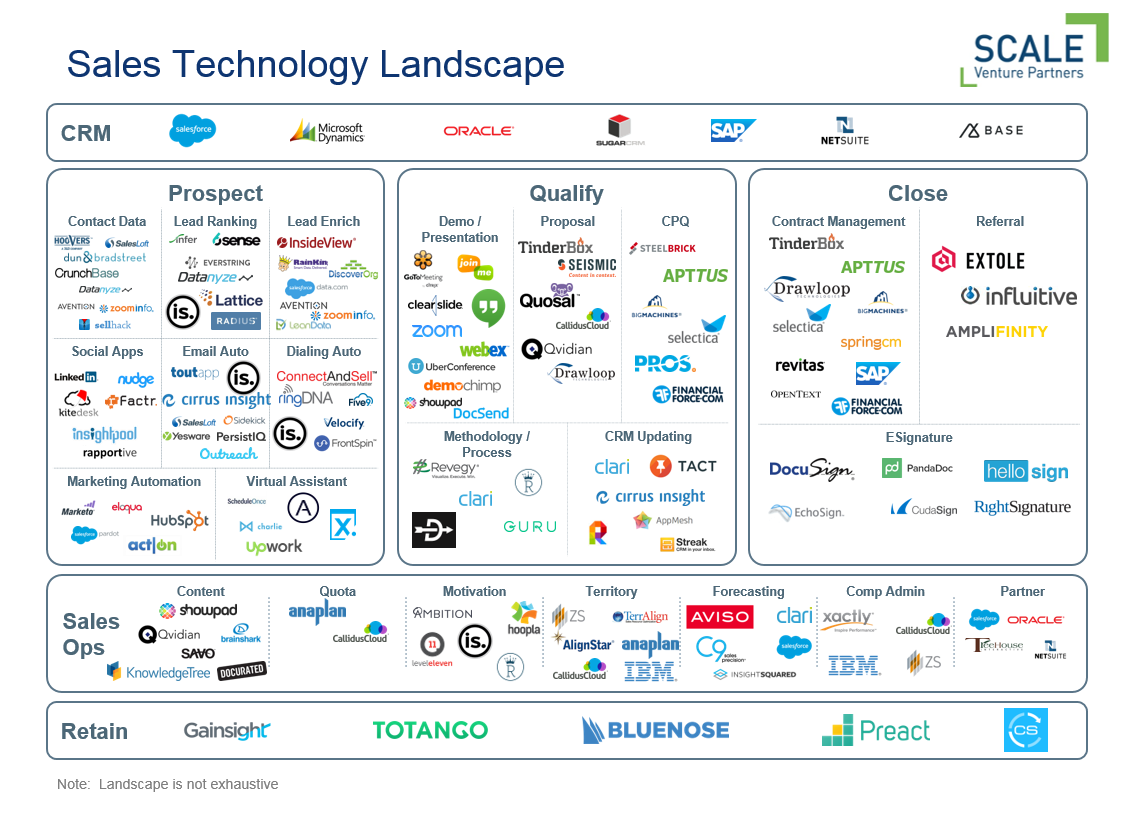 What we found was that investing in sales technology to scale sales comes down to 4 basic premises:
Sales Efficiency: Increase productivity giving sellers more time to sell.
Sales Effectiveness: Improve conversion giving sellers higher yield from their sales time.
Partner Engagement:  Encourage partner engagement through simplification and enrichment of partner sales process.
Customer Satisfaction: Delight customers by ensuring purchase and ownership process meet expectations
We continue to closely monitor the space and how these sectors evolve. I am looking forward to the Sales Stack conference tomorrow to meet some interesting new companies in the space and join my fellow SaaS VC's to share our predictions for the future of sales software.