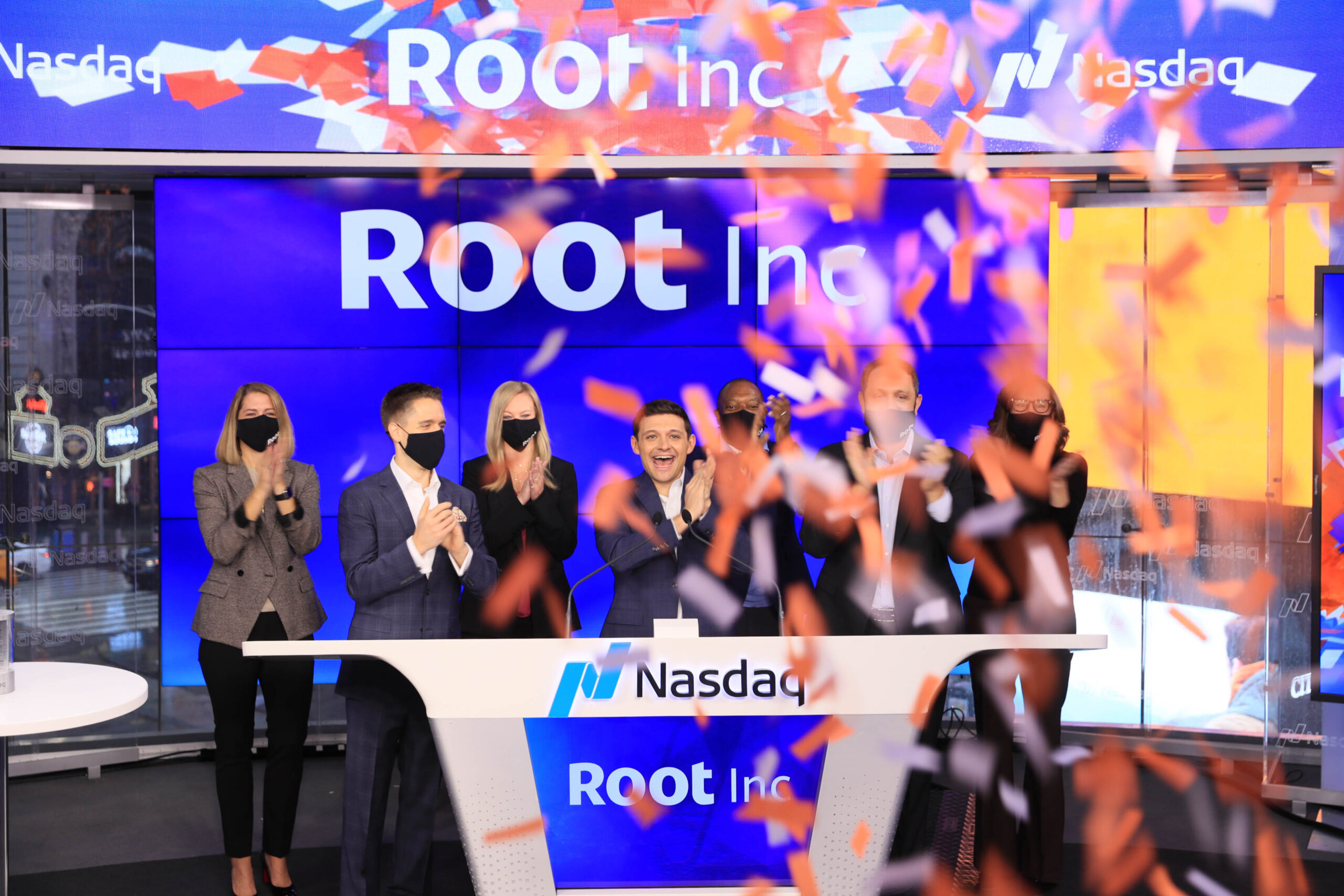 Root Insurance made perfect sense from the first sound bite shared with me: they're using mobile phones and telematics data to make insurance fairer. When I first met with Alex Timm in 2017 it was as much me pitching him on his idea as it was him pitching me. The premise of the problem then still holds true today and is the third sentence in the Root S-1:
For centuries, traditional insurance companies have grouped people into risk pools and long relied on the "law of large numbers" to produce acceptable pricing on an aggregate basis.
Columbus, Ohio-based Root is still the only company solving this problem in the $266 billion U.S. car insurance market.
Root's Data-Driven Approach to Everything
I feel fortunate to be involved with the company. When Scale first invested in March, 2018, Root had just started growing, the product was available in ten states (barely), and they'd signed up roughly 10,000 customers (now they have 334k!). But the team, the vision, the indicators of future growth, and the diligence were so compelling that I knew I wanted to invest in the company. I shared what I perceived to be an aggressive investment proposal with my partnership and, to my pleasure, they shared my enthusiasm for the opportunity. We ultimately partnered with Redpoint Ventures and existing investors Drive Capital and Ribbit Capital in the company's Series C financing.
I have learned a lot from the team, and hopefully they have learned some from me as well. Mostly, I have loved learning about all the silly nuances of insurance, and especially car insurance. Did you know that insurance claims increase in the Fall due to animal migration patterns and the unfortunate side effects of roadkill? Or that Arizona has unusually high window damage rates due to sandstorms and some of the largest fraud rates in the country? Or that men and women tend to store their phones in different places in a car?
To my complete fascination, the team at Root has proven each of these statements in a quantitatively and statistically relevant way.
The Team Behind the Wheel
Teams and the relationships you build with them are, of course, one of the biggest pleasures of the VC business. I believe that with time Alex Timm will be recognized as one of the most talented executives in the insurance industry. He has that rare mix of skills where he combines the knowledge of an actuary, the grasp of technology and product that we describe as visionary in the Valley, and the financial understanding of someone that comes from Wall Street.
And Alex has assembled an all-star management team around him: co-founder Dan Manges who is CTO and swiss-army extraordinaire; Dan Rosenthal as the senior voice on and manager of finance; Lauren Gruenebaum for all things product and marketing, which covers most of what Root does; and Kumi Walker who tackles strategy and partnerships.
They say you can't hire great teams outside of San Francisco, but most San Francisco tech startups would be lucky to have one of these executives, let alone a team like this.
Congratulations to Team Root
Today I want to congratulate the company on one of the more meaningful milestones in any company's lifecycle: a successful public offering. Root has always moved at hyper-speed, whether it be state expansion, customer acquisition, pricing improvements, or company milestones. It is no surprise to me, then, that they have made it here in record time – and, in my opinion, are tremendously well-positioned for their future as a public company.
Onward and upward Team Root – I will miss my trips to Columbus, Ohio.