We're pleased to announce that Scale Studio has launched! Check out our official launch announcement for an overview of how you can use Scale Studio to benchmark your company's performance.
Along with our new fund, Scale Venture Partners is showcasing an early preview of Scale Studio, a platform to support the growth of private cloud companies. We envision this platform to be broad in content and applicability; the go-to spot for everything that entrepreneurs might need to successfully scale their businesses. We are beginning with metrics and benchmarks, and eventually, we will expand the platform to encompass other areas that will help entrepreneurs create category-defining companies.
Why create Scale Studio?
Scaling a startup is hard. The path to an IPO is littered with companies that "could've" and "should've" – but never quite capitalized on their full potential. That doesn't have to be you. As an entrepreneur, you have already started your own adventure and have begun to blaze a trail towards a brave new world. But the driver's seat is a scary place to be. Look around – as you forge past one milestone, you look to the horizon where everything unfolding is foreign and new. Navigating the waters can be treacherous, but the good news is you don't have to do it alone.
ScaleVP has been fortunate enough to partner with companies like Box, DocuSign, JFrog, CloudHealth, KeepTruckin', and Textio, helping them along the way by applying our proven approach to scaling. Doing so has allowed these companies to become some of the biggest brands that have forever changed the way businesses work.
Our heart is in helping the entrepreneur, and although we can't invest in every company we come across, what if we could find a way to "scale" the work that we do? What if we could figure out a way to easily share our scaling experience with our community of entrepreneurs? Scale Studio gives entrepreneurs access to high-quality metrics and benchmarks. It is our "open source" contribution to the startup world.
Why metrics and benchmarks?
At Scale Venture Partners, metrics are our lifeblood. We track metrics like Magic Number, Growth Persistence, and the Mendoza Line during our initial diligence on a deal, and continually after we have invested. Companies that have a clear understanding of these metrics are better positioned to make changes when they need to and ultimately achieve more successful outcomes.
But how, as an entrepreneur, do you get metrics and benchmarks to help guide your way? Currently, what we see is a proliferation of data sources, all of which have shortcomings, with no continuity, context or guidance.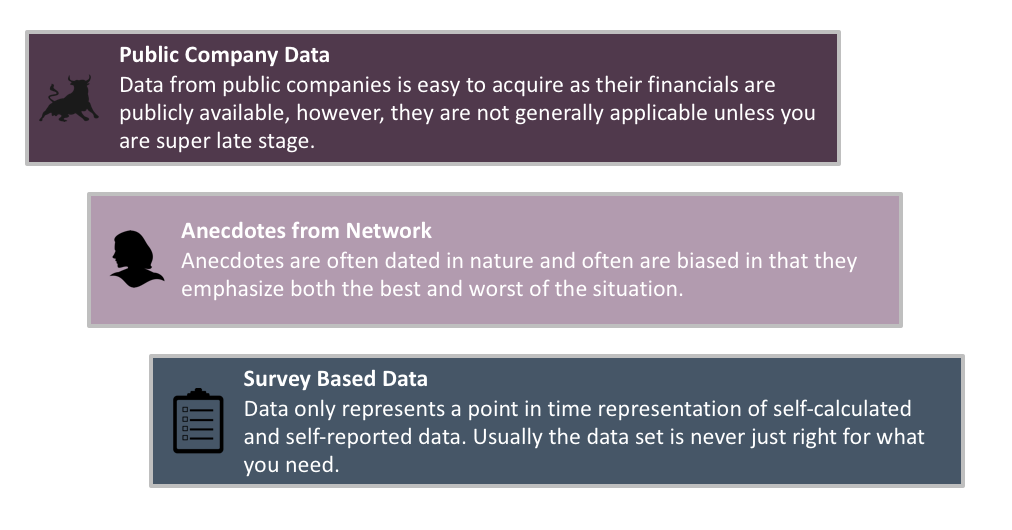 Why is Scale Studio different?
We provide an easy way to get a highly-targeted, trended, and easily actionable set of insights to allow a company to compare its performance to other companies when they were at a similar stage of growth.
Relevant: Our universe of data is comprised of a proprietary set of private SaaS and cloud companies that have reported to us actual trended performance data. We are able to ensure consistency in calculation and reporting of metrics.
Targeted: We customize your benchmark set based upon your reported quarterly revenue numbers. By comparing your company's results against a set of companies at a similar stage of growth, we can deliver insights that you can't find in surveys.
Scales with you: Scale Studio is designed to allow you to return and pick up where you left off. If you close out a new quarter, or refresh your operating plan, come back and let us know. We'll get you a fresh set of benchmarks.
Scale Studio is actively in beta and we plan to launch general availability in the fall. If you are interested in joining our beta program, email studiobeta@scalevp.com.