I recently returned to Slush in Helsinki for the second year in a row. Flying more than 6,000 miles in either direction was worth it for an experience that was even richer than before. There was a record-breaking crowd at Slush this year with more than 25,000 attendees, including 3,500 startups and 2,000 investors and limited partners. Each day delivered a healthy dose of meetings followed by side events that extended deep into the night. As I discuss below, VC investment in Europe will grow nearly 40% this year over last, and the high-energy Slush conference mirrors the regional momentum.
From Scale's home base in the San Francisco Bay Area, events like Slush are a best-in-class way for us to keep a pulse on the Euopean venture ecosystem. The setting and surroundings (not to mention the near non-existent daylight) create a more intimate atmosphere where attendees get to know one another without the forced networking that can happen at just about every major technology conference. My observations about last year's Slush held up: the event's student organizers have created a winning formula for fostering genuine connection among entrepreneurs and investors. Everyone is eager to contribute.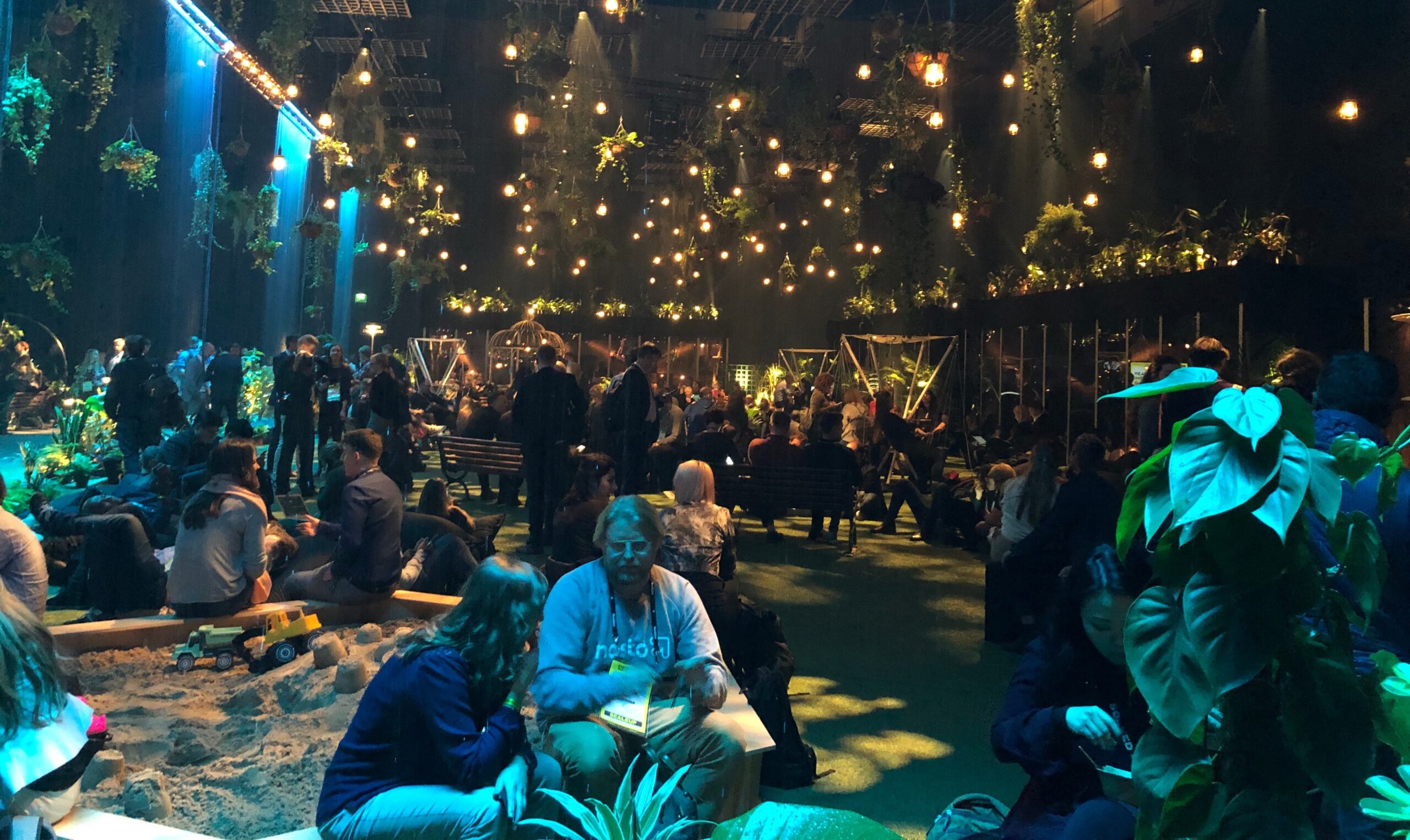 Although Scale invests mostly in the United States, we are seeing an increasing number of attractive opportunities abroad, particularly in Europe. Our portfolio already includes Unbabel, based in Portugal, and Matillion, based in the United Kingdom. We also have six companies that were either founded or have a meaningful presence in Israel (JFrog, WalkMe, Forter, PerimeterX, BigID, Cognata, Techsee). This is yet another reminder that technology is global and that big companies can be built anywhere. And Europe continues to emerge on this stage.
To put some numbers to what's going on in the European technology ecosystem, Atomico, in conjunction with Slush, has released The State of European Tech each year since 2015. I was surprised by a number of stats in this year's edition:
Venture investment in Europe is actually growing considerably faster than the U.S. VC dollars deployed in Europe will reach $34.3B this year, up from $24.6B in 2018 (a 39% YoY increase). While the volume of VC investment in the U.S. is still more than 3x that of Europe, European momentum sharply contrasts the U.S., which will see a decrease in total dollars invested this year versus last year's high water mark in venture dollars invested.
The number of technology IPOs in Europe has superseded those in the U.S. for the sixth consecutive year. While the number of VC-backed IPOs in each region is similar and the market cap of the average U.S.-based IPO is still considerably higher, the sheer number of public listings in Europe continues to drive outsized returns for early stage investors in the region.
The number of professional developers in Europe is higher than in the U.S. As of the end of 2018, 5.7M professional developers called Europe home versus 4.3M in the U.S. This growing base of technical talent is driving the creation of new technology companies and, as such, continues to attract the attention of venture investors. Several established Europe-based VCs have recently raised their largest funds in firm history, including Northzone's recent $500M fund, Creandum's $300M fund, and Atomico's $765M fund from 2017. The attention is not just local. Many top U.S.-based venture funds are expanding efforts in Europe in a meaningful way either by creating a physical presence, raising dedicated funds in the region — or both. More are sure to follow.
Slush isn't exactly easy to get to (especially for my industry colleagues in California) and its high-intensity format offers little hope of a good night's sleep. But for a few days this time of year in the great north, the conference becomes the center of gravity for celebrating entrepreneurship and technology — not just across the European ecosystem, but on a global stage.