Is there a crystal ball for your company's future growth? Well, no, or Google would probably own it. But even very early in a startup's growth, the next best thing is comparing two numbers: NNARR growth and ARR growth. The relationship between those two percentages gives you a forecast strong enough to make decisions about hiring, scaling, and timing your next funding round.
We wanted to kick off this quarter's newsletter with a look at this growth rate-based forecasting technique and share some new data on trends in the SaaS startup universe.
We recently walked through the relationship between NNARR and ARR growth rates. It boils down to this: when your NNARR growth rate is higher than your ARR growth rate, your future ARR growth will accelerate. In our experience, fewer than 30% of SaaS companies can pull this off in any given quarter.
Recent data shows that SaaS is in an unusually strong period right now. For the second quarter in a row, our portfolio's median Net New ARR growth rate in Q1 outpaced ARR growth — substantially so. This means startups are coming out of the COVID downturn, investing in distribution, and seeing success.
This is a clear bullish sign on company performance and an incentive to lean in on investing in GTM for the next few quarters. The COVID shutdown validated the cloud, and a lot of the post-shutdown cash flowing through the economy is moving to cloud software companies. But there's a catch: Investor expectations are also running high, based on the valuations we are seeing. Execution is critical, with or without a crystal ball.
Below is a roundup of recent Scale investments, portfolio company milestones, and highlights of what the team has been up to. Thanks for reading!
PORTFOLIO MILESTONES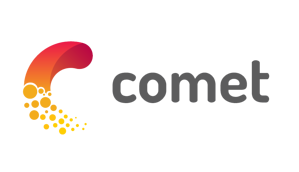 Continuing the tradition of early investments in DevOps leaders (JFrog, CircleCI), Scale led the $13M Series A for Comet, whose MLOps platform helps data scientists manage machine learning models. TechCrunch covered the news.

Scale led the $35M Series A for Flatfile, an early-stage startup streamlining the exchange of data in business-to-business transactions.
"As businesses go remote, move to the cloud, and become more agile, security teams are swimming in SaaS user permission and configuration changes."  Scale led the $40M Series B for AppOmni, the leader in SaaS application security management.

Scale led the $34M Series B for Insurtech startup Archipelago, whose platform streamlines commercial real estate underwriting. Forbes covered the news.

Data lake analytics platform Upsolver raised a $25M Series B, led by Scale. TechTarget and VentureBeat covered the round.

Scale joined the $40M Series B for Tetrate. Tetrate Service Bridge is a cloud-agnostic, hybrid cloud applications networking platform created by the Istio founders.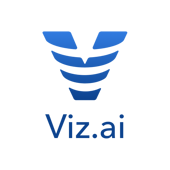 "Viz is saving lives and improving medical outcomes every day and doing so in a way that is well aligned with the realities of the practice of medicine." Scale led a $71M funding round for Viz.ai.
Hyper-growth payroll technology company Papaya Global raised a $100M Series C at a $1B+ valuation. Scale led the company's $40M Series B last September.

Warehouse automation leader Locus Robotics announced a $150M Series E at a $1B valuation. Scale led the company's Series B round in 2017.

Scale first invested in cloud data integration pioneer Matillion in its Series B round in 2018. In February, Crunchbase covered the company's $100M Series D.
SCALE PERSPECTIVES
SAAS METRICS: EFFICIENCY
How much revenue does your company generate for every dollar spent on Sales & Marketing? Growth may be the organizing principal for software startups, but efficiency metrics signal when your sales motion is mature enough to step on the gas. And in a fundraising environment where investors expect high growth, sales efficiency can be a standout differentiator in your pitch deck. Here are two primers on sales efficiency metrics:
Scale Studio Reference Benchmarks tell you how your company's efficiency (and growth, retention, and burn) compares to other startups at similar growth levels.